Grammy award-winning producer has ties to San Antonio
Last Updated by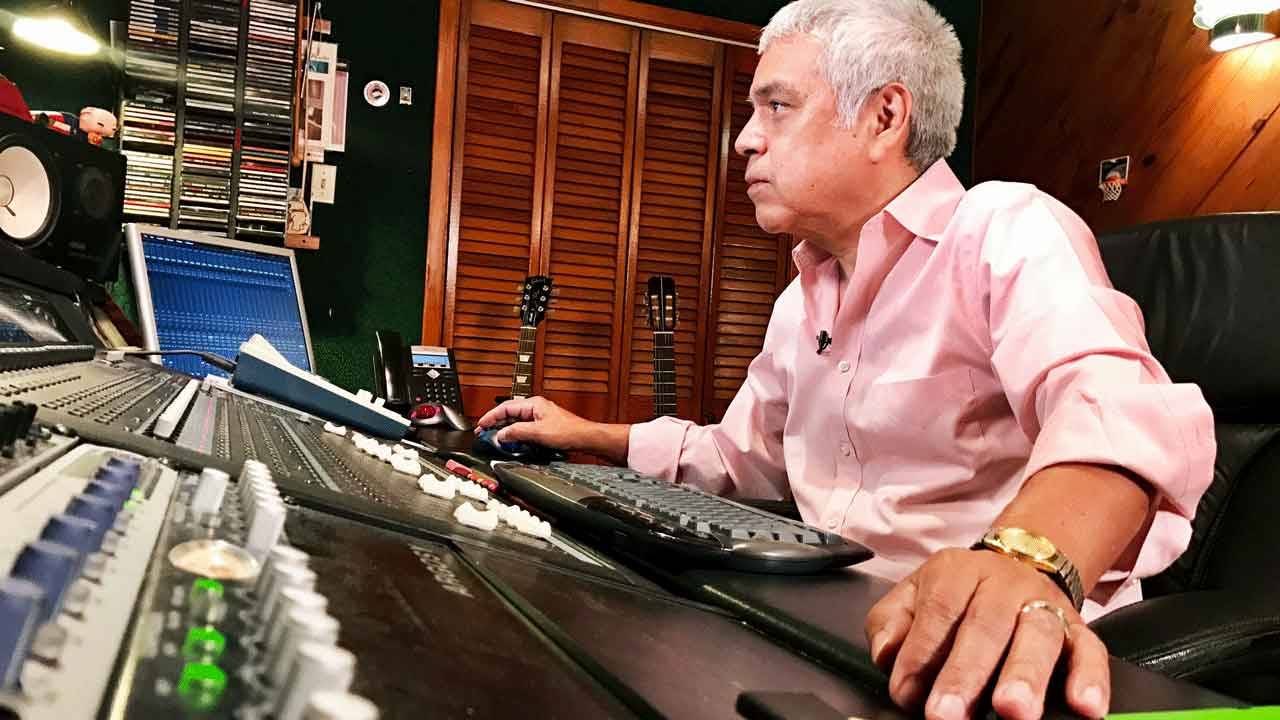 Having won fourteen Grammys / Latin Grammys, Gilbert Velasquez has made a dent in the Tejano music industry working with a who's who of local and international musicians. Familiar names in the Tejano music industry like David Lee Garza, Selena, Grupo Límite, La Tropa F and Shelly Lares grace his impressive résumé.
Velasquez has produced music, mixed, arranged, and mastered hit after hit for various award-winning artists, but that doesn't stop him from continuing to collaborate with many up-and-coming local artists and musicians. From jazz, pop, blues and Tejano, no genre is unexplored inside V-Music Studio. It's in this space where he recounts his journey, having started in church to becoming the music producer he is today. Follow along as ARTS talks with Velasquez about growing up in San Antonio and the connection the city has to the Tejano music industry.
With over 40 years of experience in the music industry, Velasquez opens up his studio to local artists and musicians looking to find a creative space to create music. But before he became the go-to man of the industry he was creating a pathway for himself — starting at church. Music was a passion he gravitated towards, and when the opportunity to play with a church group presented itself, he said yes.
"I went to a catholic school … I started playing in church and there's where I got my start," said Velasquez.
The desire to play music combined with the ambition to succeed gave Velasquez the courage to venture out. While his start at the church group introduced him to new instruments, teaching him valuable skills like reading music sheets, it wasn't until his teens that Velasquez felt confident as a musician. That was proven during his garage band days where he spent evenings playing at quinceañeras and weddings. It was during this time Velasquez was introduced to Tex-Mex music, which he credits as molding him into a producer.
For years, Tejano music has held a special place in the heart of Texans. Legendary artists like Selena and Grupo Mazz created an iconic sound unique to San Antonio and at the center of it all is Velasquez. It was during the 80's that Velasquez entered the world of engineering, producing and mastering songs while working at a music studio. The experience would eventually lead him to opening his own space.
Today, he continues to harness his skills still working with Tejano's greatest, but also widening his scope to include local artists who look to him for his incomparable skills and knowledge of the music industry. As a musician and music producer, it's precisely his passion for music that keeps him busy.
"I continue to do this today. I spend my time producing, arranging music and recording," said Velasquez.
This episode of ARTS airs Thursday, Nov. 10 at 8 p.m. on KLRN.